At Colonial Machine, we specialize in custom mold manufacturing services, managing both the design and build of custom molds for injection molding, compression molding, and blow molding – along with other types of molding operations.
As a major supplier of molds for housewares, appliances, business machines, food handling, industrial products, pipe fittings, electrical fittings and fluid containers, we achieve leading-edge efficiency with our state of the art CAD/CAM systems. Colonial manufactures simple and complex single cavity and multi-cavity molds ranging in sizes up to 10 ton. We are committed to continually improving technology to meet our customers' tight tolerances.
With our custom mold manufacturing services, we can handle mold sizes measuring up to 79 x 41 x 35 inches, maintaining tolerances as tight as (±) .0005 of an inch.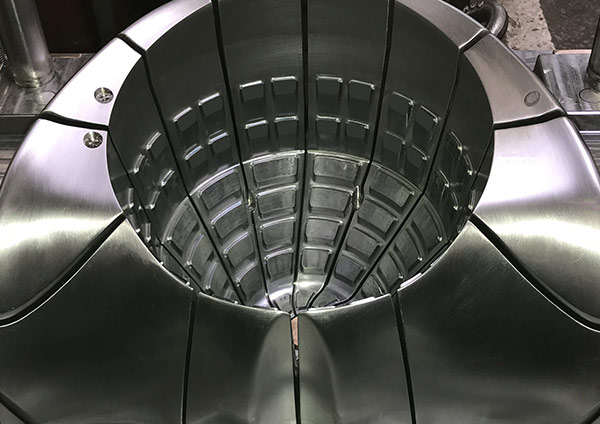 Injection Molds
From simple to challenging plastic part designs with precision tolerances, Colonial delivers injection molding tooling that molds the part successfully. Draw on our 70+ years of experience as an injection mold builder to get the job done right.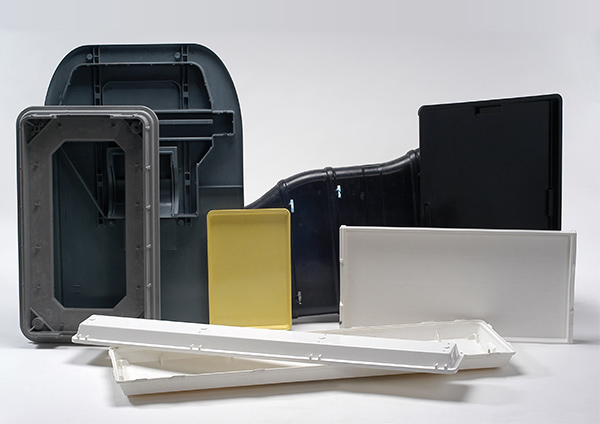 Compression Molds
Colonial has the capability to manufacture single and multiple cavity compression tools for the molding of substrates, composites, thermoform, and thermoset sheet stock. Our compression molds are designed to pressure form layers of substrates and edge trimming the finished part in one hit.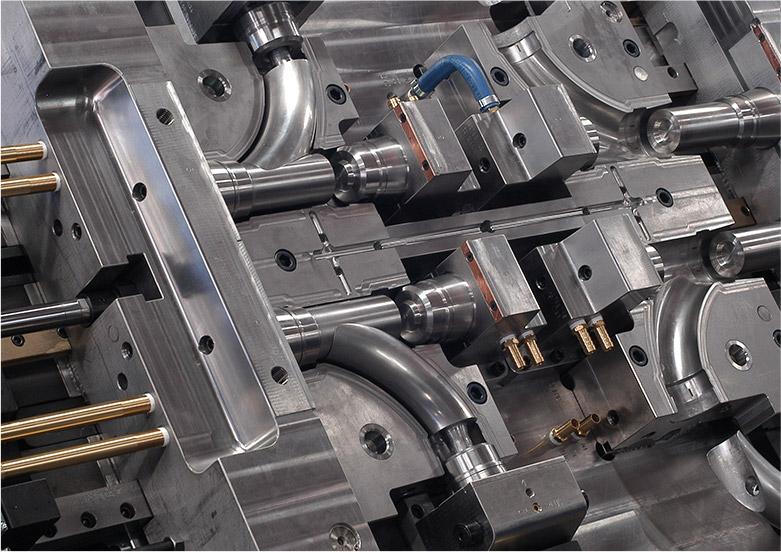 Pipe Fitting Molds
Colonial is the industry leading manufacturer of pipe fitting molds to produce PVC pipe fittings for the plumbing industry. We have unparalleled experience, having produced over 100 variations/combinations of pipe fitting tooling. We understand the intricacies of pipe fitting cavity combinations and the challenges of molding highly corrosive PVC. Our molds are designed to maximize output while providing extended tooling life.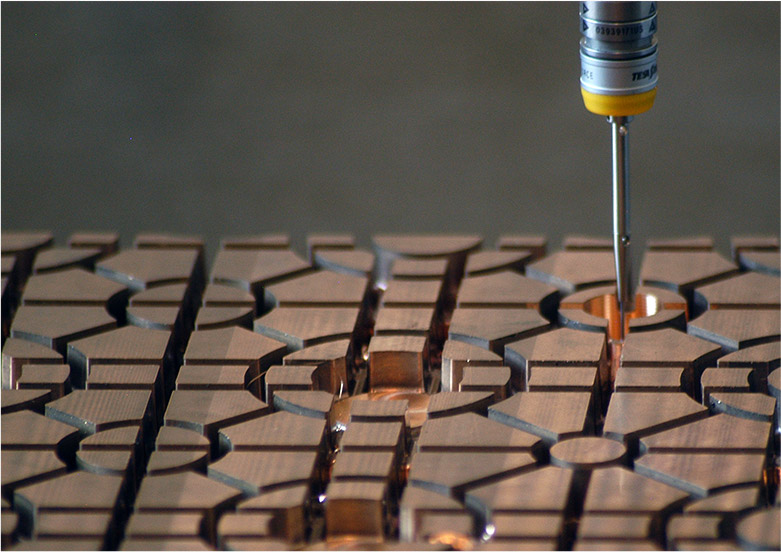 CMM Inspection Services
Our ISO-compliant CMM inspection services meet high industry standards and help ensure high-quality products. We provide reverse engineering to accurately reproduce components and full dimensional part inspections.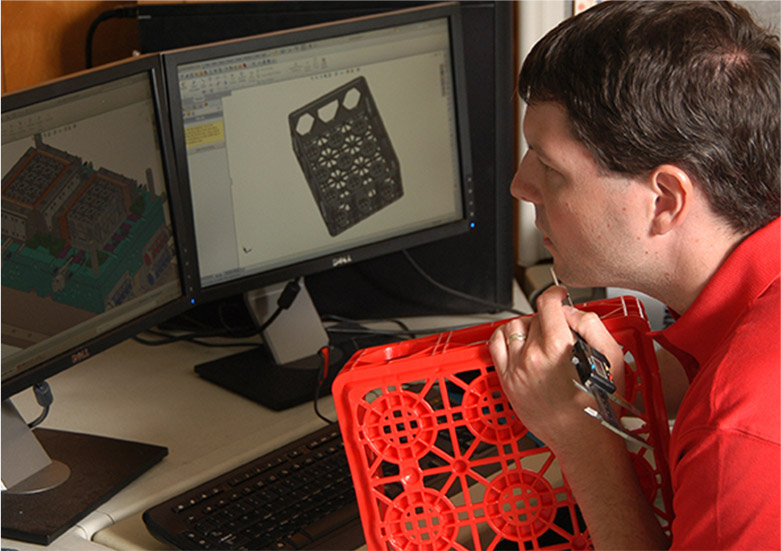 Engineering/Design
The quality of our tooling starts with our engineering team producing the best possible injection mold design. Colonial's experienced tooling engineers follow a step-by-step process to ensure we build a best in class mold. Our standard with every design is that it can produce the highest quality finished part, and maintain consistency part-to-part while maximizing the life of the tool.